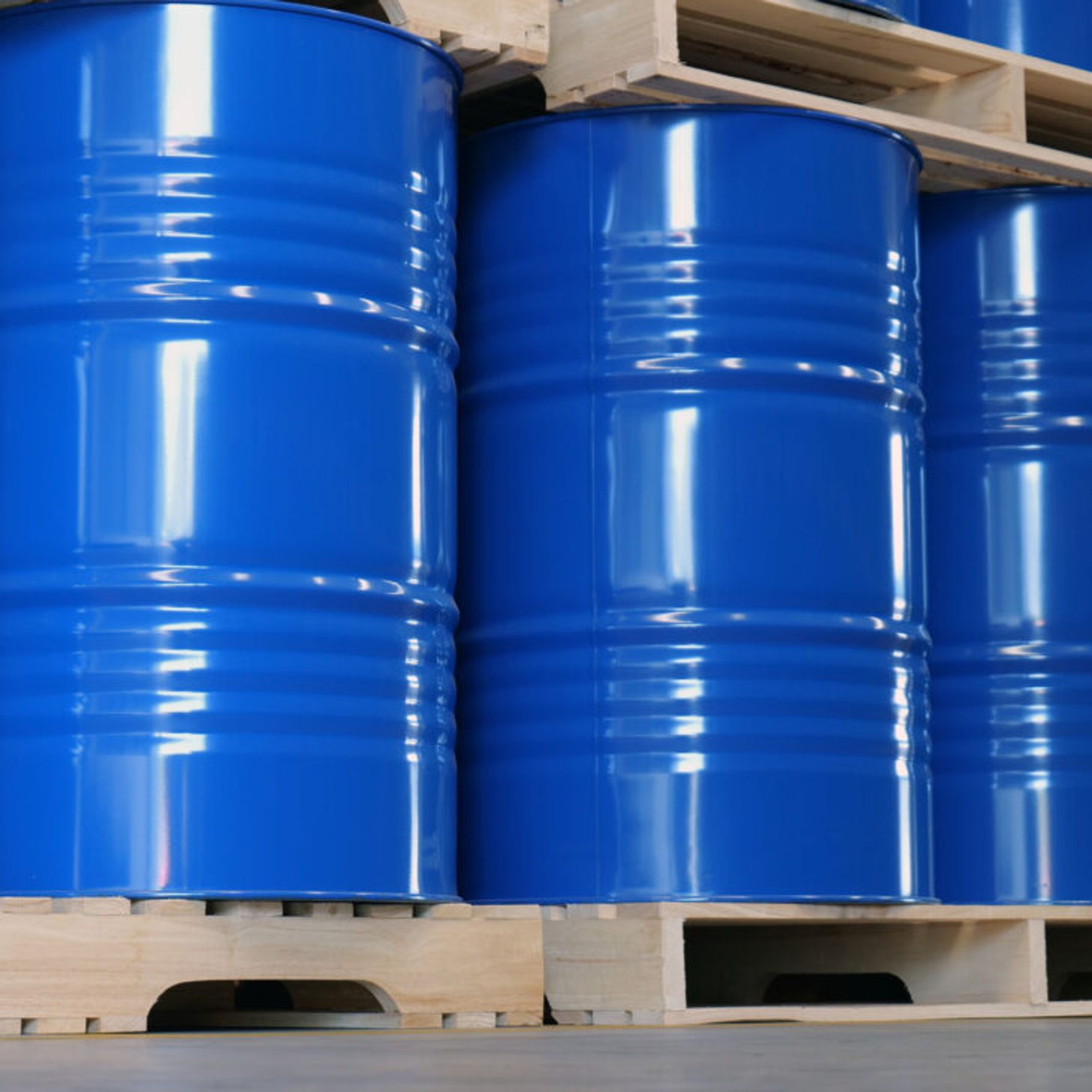 What Affected Facilities Need to Know About Applicability, Reporting Changes and Deadlines
The US Environmental Protection Agency (USEPA) has published its final rule eliminating the Toxics Release Inventory (TRI) de minimis exemption for reporting certain per- and polyfluoroalkyl substances (PFAS).
USEPA has applied the "Chemicals of Special Concern" designation to the TRI-reportable PFAS to remove the de minimis exemption.
Previously, if the concentration of a non-carcinogenic TRI-reportable PFAS was below 1%(or the concentration of a carcinogenic TRI-reportable PFAS was below 0.1%), that PFAS was not included or described on the Safety Data Sheet (SDS) and similarly was not required to be reported on a facility's TRI report.
Eliminating the de minimis threshold on the reportable PFAS, combined with the 100-pound (lb.) reporting threshold for these PFAS chemicals, will increase the numbers of facilities that will report PFAS under TRI.
The effective date of the rule is November 30, 2023, affecting the TRI reporting year beginning January 1, 2024.
Included in this rule is the elimination of the de minimis exemption for "supplier notifications" at 40 CFR 372.45(d)(1) for those substances on the list of Chemicals of Special Concern. Throughout 2024, suppliers will issue revised SDSs and/or related communication that discloses PFAS identity and concentration in chemical purchases. For many facilities, supplier notifications will provide a clearer picture of PFAS usage at their facilities and in their products.
TRC has been actively tracking the progress of this and other USEPA PFAS-related rulemakings, participating in development of the Interstate Technology & Regulatory Council (ITRC) PFAS content [PFAS — Per- and Polyfluoroalkyl Substances (itrcweb.org)], and providing updates for industry associations and conferences. The revision to this rule has been in development for the past year and is a key addition to new regulations as part of USEPA's PFAS Framework. This Regulatory Update provides an overview of the rule's applicability, deadlines, reporting changes and implications for affected facilities (not just manufacturer and importers).
TRC previously addressed the rule for Toxic Substances Control Act (TSCA) PFAS Reporting and Recordkeeping. Both rules will affect a wide range of manufacturers, and the reporting for both rules will need a strategy for consistency.
Applicability
Toxics Release Inventory (TRI), sometimes referred to as Emergency Planning and Community Right-to-Know Act (EPCRA) Section 313, 42 U.S.C. 11023, or 40 CFR 372, requires certain facilities that manufacture, process or otherwise use listed toxic chemicals in amounts above reporting threshold levels to report their environmental releases and other waste management quantities of such chemicals annually.
Using the 2020 National Defense Authorization Act (NDAA), USEPA has added more than 180 PFAS to the list of chemicals covered by TRI with additional PFAS to be added in future years. The NDAA also required facilities to report on those chemicals if they manufacture, process or otherwise use more than 100 lbs. of the substance, which is lower than the reporting threshold for most other TRI-listed chemicals.
That being said, many formulations containing TRI-related PFAS only contain a "less than 1%" concentration, and the de minimis exemption at 1% concentration resulted in few facilities reporting PFAS under TRI in prior years. USEPA will increase the number of reporting facilities – and the number of reported PFAS species by those facilities – by calling these PFAS Chemicals of Special Concern and eliminating the de minimis exemption for TRI reporting.
However, many facilities do not know whether TRI-reportable PFAS are present in chemicals used or processed at their site and do not know the concentration of PFAS in products that they purchase. With this rule, USEPA removes the de minimis exemption for supplier notification requirements to purchasing facilities for all chemicals on the list of Chemicals of Special Concern – not just the TRI-reportable PFAS but other persistent, bioaccumulative or toxic chemicals of special concern such as lead, mercury and dioxins. Facilities that purchase mixtures and trade name products containing low concentrations of these chemicals will receive new SDSs or other notifications that will inform the facility's TRI reporting evaluation. With the new SDSs that share concentrations of specific PFAS, these facilities will also have data that informs other PFAS regulatory reporting like the TSCA PFAS Reporting rule.
The takeaway is that a data avalanche about PFAS will begin as suppliers provide notifications to their clients of the presence of TRI-reportable PFAS in their products. Facilities should confirm that environmental, health and safety (EHS) systems used to gather updated SDSs or other notifications and track purchases containing PFAS are working properly throughout 2024.
Timeline
Suppliers will begin notifications based on this rule in January 2024. Suppliers must notify each customer of any toxic chemical present in a mixture or trade name product with at least the first shipment of the mixture or trade name product in each reporting year (40 CFR Section 372.45(c)(1)), within the framework of the de minimis exemption – which no longer applies to TRI-reporting PFAS (or other Chemicals of Special Concern).
Facilities subject to TRI reporting must report by July 1, 2025, for the 2024 Reporting Year.
Reporting
The reporting will follow the "TRI-MEweb" format hosted in the EPA's Central Data Exchange (CDX) portal. Key TRI reporting features that will be used as a result include:
Confidential Business Information: The NDAA has a process for reviewing PFAS that addresses confidential business information claims. In effect, Section 7321(e) prevents addition of a PFAS to the TRI reporting list until such claims have been addressed, and as a result, facilities and their suppliers cannot claim the identity of a TRI-reportable PFAS as CBI in their reporting.
Trade Secret: TRI allows only the specific identity of a toxic chemical to be claimed as a trade secret. The rest of the Form R must be completed. This information is accessible to the public, including information on releases and other waste management of the toxic chemical. For trade secrecy claims, two versions of the Form R (one identifying the toxic chemical, the other containing only a generic chemical identity) and two versions of a trade secret substantiation form must be completed and sent to EPA.
Simplified Reporting on Form A: Form A will not be available to report PFAS chemicals, like other Chemicals of Special Concern.
Reporting as a Range: Range reporting options will be limited for PFAS chemicals, like other Chemicals of Special Concern. EPA allows ranges of 1-10, 11-499 and 500-999 lbs. for reporting quantities of releases and transfers of chemicals from a facility. Facilities will have to report an estimate to two significant digits for these PFAS chemicals.
Key Considerations and Takeaways
As PFAS reporting and recordkeeping requirements increase, our clients continue to evaluate not only the actions spelled out by requirements but also the development of a strategy to manage risk from the use of these chemicals.
If your facility is subject to TRI reporting, review and strengthen the EHS systems that will keep track of supplier notifications throughout 2024 – and beyond if you don't order certain chemicals every year. Capture the constituents and concentrations for the sake of TRI applicability calculations and their documentation. Because TRI is the primary dataset that the agency uses to compare to other facility environmental reporting, make sure your SDS/supplier notification system informs your other environmental reporting programs. Consider adding budget for managing PFAS TRI reporting into your EHS budgets for 2024.
TRC's team of experts recommends inclusive and aligned chemical reporting approaches for all media in your reporting strategy to support data consistency.
TRC Can Help
Planning today will provide valuable time to review chemicals, suppliers and the best strategy to address this USEPA requirement. For over 50 years TRC has built teams of nationally recognized experts, including PFAS and TRI reporting, to support a wide range of industry sectors with chemical management challenges. Reach out to Mark Robinson or your TRC project manager for assistance with PFAS-related environmental reporting.