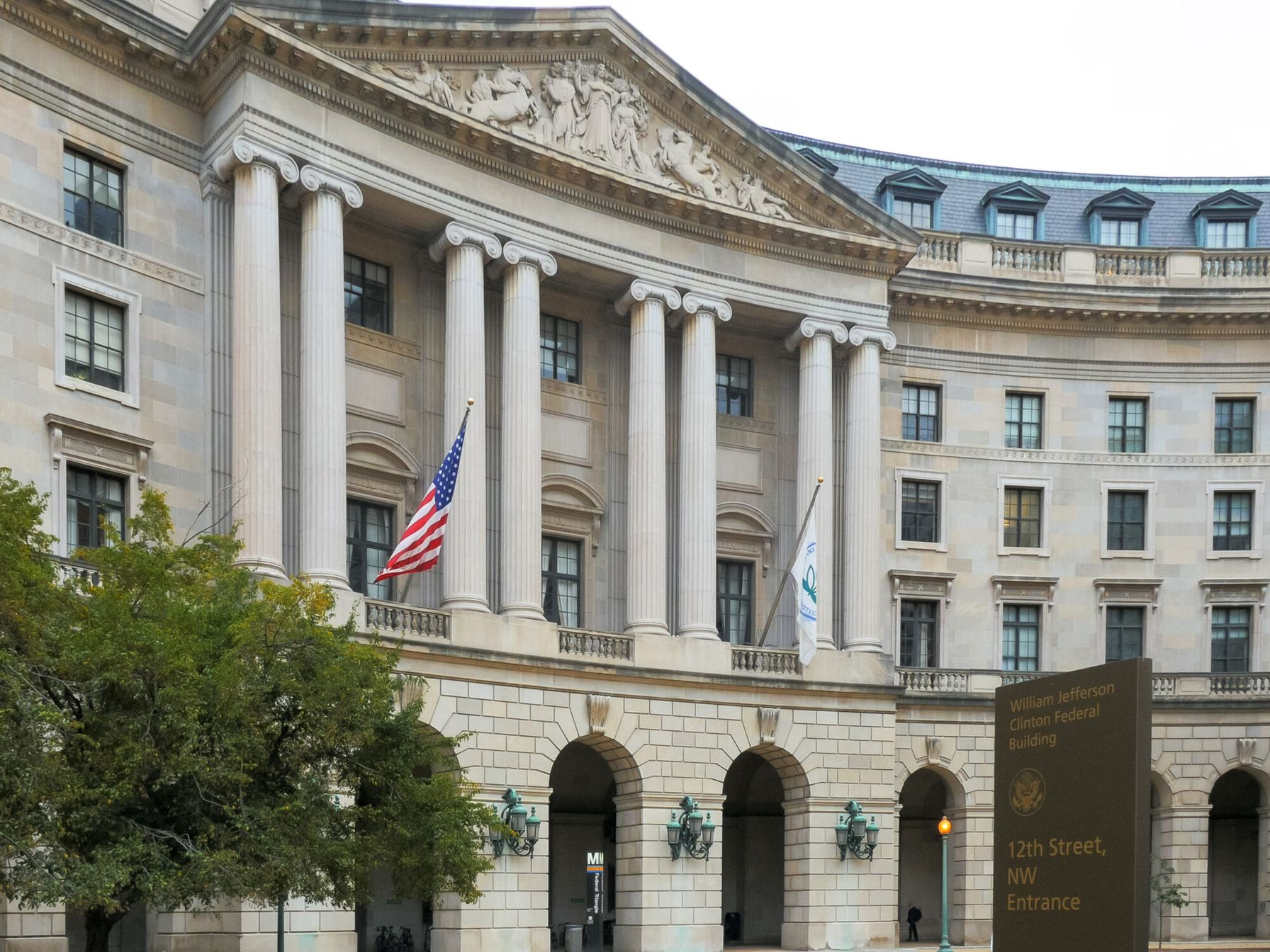 USEPA published the Toxic Substances Control Act (TSCA) reporting and recordkeeping requirements for per- and polyfluoroalkyl substances (PFAS) in the October 11, 2023 Federal Register. The PFAS Reporting Rule was authorized under TSCA as Section 8(a)(7). The PFAS Reporting Rule regulation will be in Title 40, Code of Federal Regulations, Part 705 (40 CFR 705 [2023-22094.pdf (govinfo.gov)]), with an effective date of November 13, 2023.
The PFAS Reporting Rule requires that PFAS manufacturers and importers report for the period from January 1, 2011 to December 31, 2022. Reporting includes information related to chemical identity and structure, production, use, byproducts, exposure, disposal, and health and environmental effects.
Article importers adds a large universe of reporting entities to this program. Reach out to Mark Robinson or Cat Smith today for assistance with TSCA and PFAS-related reporting.

TRC has been actively tracking the development of this and other EPA PFAS-related rulemaking throughout their development, participating in the creation of the Interstate Technology and Regulatory Council (ITRC) PFAS content [PFAS — Per- and Polyfluoroalkyl Substances (itrcweb.org)], and providing updates for industry associations and conferences. This Rule has been in development for several years and will be followed by additional new regulations as part of EPA's PFAS Strategic Roadmap. This blog provides an overview of rule applicability, reporting deadlines, reporting requirements, and considerations for affected manufacturers/importers.
In an upcoming blog post, TRC will also address the rule removing the de minimis threshold for Toxics Release Inventory (TRI) PFAS chemical reporting and for Supplier Notifications. Both of these rules will affect a wide range of manufacturers, and the reporting for both rules will need a strategy for consistency.
Applicability
For the PFAS Reporting Rule, USEPA leveraged the existing TSCA definition for manufacturers (and importers). Therefore, this rule applies to the following entities:
"Manufacture for commercial purposes" includes the import, production, or manufacturing of a chemical substance or mixture containing a chemical substance with the purpose of obtaining an immediate or eventual commercial advantage for the manufacturer (i.e., for profit)
Manufacture of chemical substances or mixtures for commercial distribution, including test marketing, or for use by the manufacturer itself as an intermediate or for product research and development
Coincidental manufacture of byproducts and impurities that are produced during the manufacture, processing, use, or disposal of another chemical substance or mixture
To that approach, USEPA added that "importers of articles containing PFAS are considered PFAS manufacturers." Article importers adds a large universe of reporting entities to this program.
Rather than providing a list of PFAS chemicals subject to reporting, USEPA elected to use a structural definition approach for PFAS with respect to the Reporting Rule. The structures are described in detail in the Federal Register [2023-22094.pdf (govinfo.gov)]. The three structures represent persistent organofluoro compounds, fluorinated ethers, and branched highly fluorinated substances. While USEPA explained that they counted some 1,462 chemical substances in commerce that meet the structural definition, there are likely more. Lastly, USEPA widened the reporting further by including fluoropolymers in this Rule. The inclusion of fluoropolymers is important as they are potentially prevalent in many types of imported articles, like gaskets, tubing, o-rings, electrical wiring, and membranes, and therefore may affect many industries such as automotive, aerospace, electronics, and manufacturing equipment.
Timeline
TSCA PFAS Reporting has an 18-month timeline from the 11/13/23 effective date until the reporting period ends on USEPA's Central Data Exchange (CDX) portal:
Small manufacturers, as defined at 40 CFR 704.3, have an extra 6 months of reporting time.
Reporting
The reporting will largely follow the TSCA Chemical Data Reporting (CDR) format in CDX.
There are no de minimis thresholds for PFAS chemicals that meet the structural definitions included in the Rule
There are few exceptions (e.g., the rule has one for municipal solid waste)
PFAS Reporting requires a look back at the manufacturing / importing from 1/1/2011 to 12/31/2022 (10+ years). For suppliers claiming Confidential Business Information (CBI), the importer can use a "joint submission" – the importer completes most of the form, and the foreign supplier can complete the chemical identity CBI.
The "Known or Reasonably Ascertainable" reporting standard, similar to TSCA CDR, applies to this rule:
All information in a person's possession or control, plus
All information that a reasonable person similarly situated might be expected to possess, control, or know.
USEPA considers information obtained through trade association meetings, regulatory update conferences, etc. as reasonably ascertainable.
The rule offers streamlined reporting for article importers:
Generic names allowed for PFAS in articles
No joint submissions needed
Report imported article volumes as opposed to estimate of quantity of PFAS in the article
Finally, the rule offers streamlined reporting for Research and Development (R&D) manufactured quantities less than 10 kg. Since these chemicals were not distributed in commerce, only "chemical information" fields are included in this form. Note that the streamlined R&D reporting is not based on the "small manufacturer" definition referenced in the Timeline section above.
Considerations and Takeaways
As PFAS reporting and recordkeeping increases, our clients continue to evaluate not only the actions spelled out by requirements, but also the need to manage the messaging and short- and long-term risks moving forward.
If your facility manufactures chemicals, imports chemicals, uses or processes chemicals that create PFAS byproducts, or imports articles with PFAS-typical features like stain resistance or water resistance, develop a strategy for due diligence followed by compliance with reporting, if applicable. Documenting what's reportable is the initial effort. With the TRI Supplier Notifications for PFAS constituents occurring at the same time in 2024 as PFAS Reporting due diligence, an integrated strategy for reporting on both programs provides consistent messaging.
TRC Can Help
Document your due diligence now through 2024; the reporting period runs from November 2024 to May 8, 2025. TRC's team of experts will support inclusive and aligned chemical reporting approaches for all media in your reporting strategy to support data consistency.
Planning today will provide valuable time to review chemicals, suppliers, and the best strategy to address this USEPA requirement. For over 50 years, TRC has built teams of nationally recognized experts, including PFAS and TSCA CDX reporting, to support a wide range of industry sectors with chemical management challenges. Reach out to Mark Robinson, Cat Smith, or your TRC project manager for assistance with this or upcoming TSCA and PFAS-related reporting.