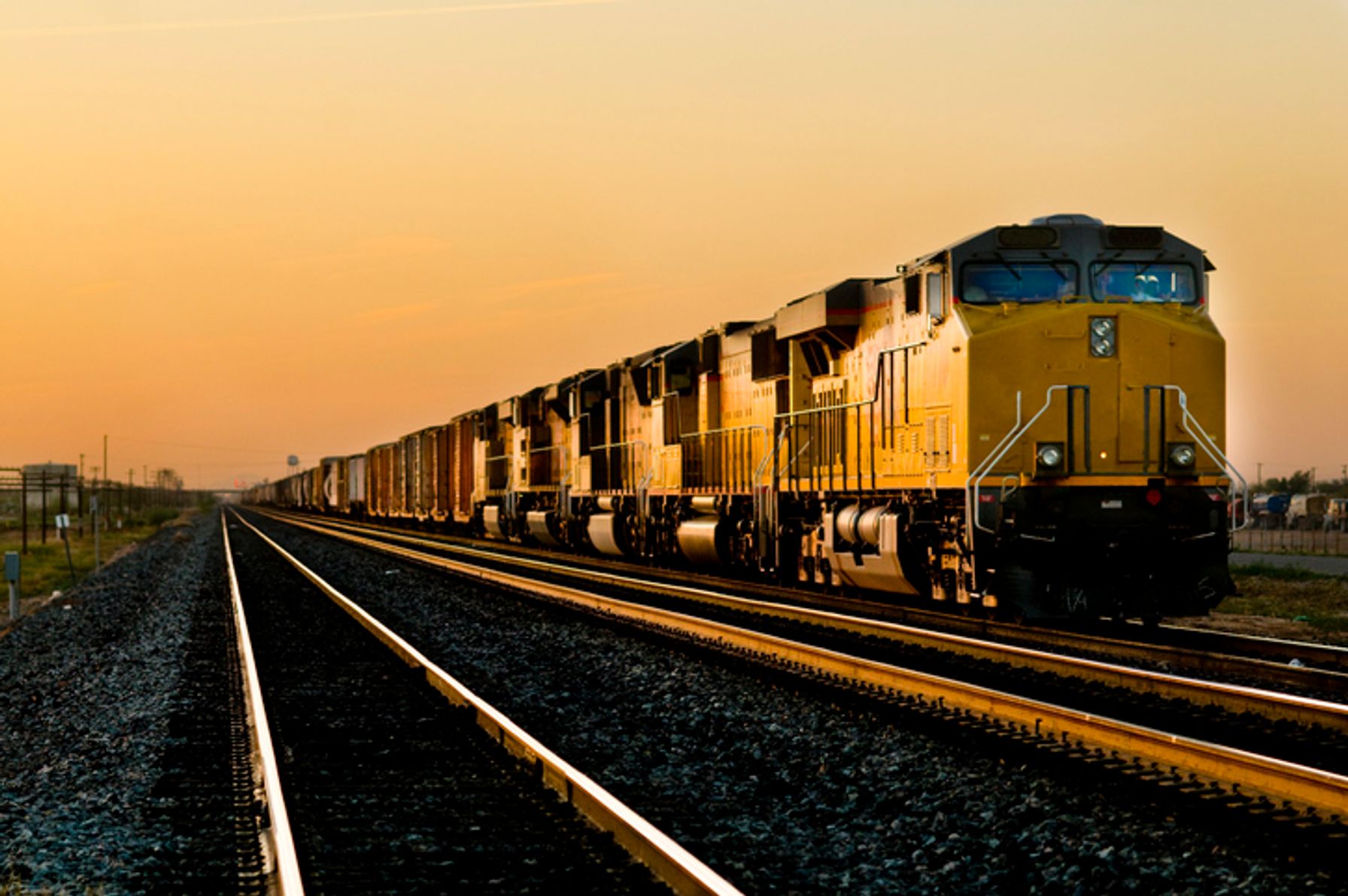 Freight and Passenger Rail
Maintaining the Backbone of America's Economy
Driving Safety, Reliability and Profit.
TRC's railroad engineers support the critical environmental, infrastructure and network needs of America's Class I Railroads, Regional Railroads, Short Line Railroads, and Commuter / Transit Agencies. Our clients- including BNSF, CN, UPRR, Amtrak, and CSX, trust TRC to embody safety, implement innovative technologies, and exceed quality and performance objectives for projects including engineering/infrastructure design and construction; program management; facility management; environmental health and safety compliance; planning, permitting, and licensing; remediation and land use development; sustainability, greenhouse gas management and energy efficiency.
With a nationwide network of offices, TRC's teams of professional engineers and scientists includes more than 3,000 staff in over 100 office locations. Our experts offer an unsurpassed range of talent and experience in all facets of railroad engineering, construction, and planning.
Nationwide Railroad Network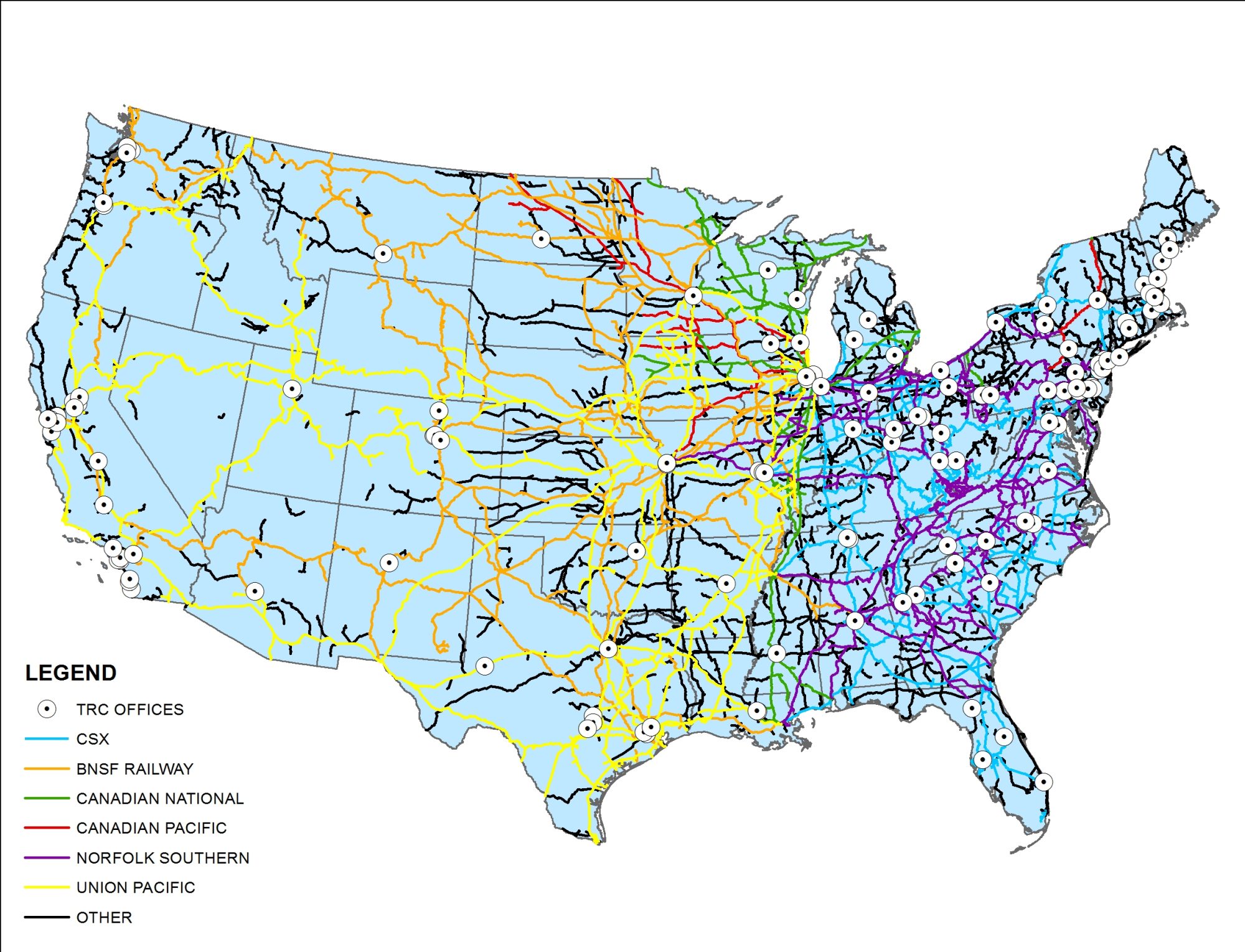 TRC understands the challenges of maintaining the safety and reliability of American railroads, tracks, bridges, stations, signals, maintenance shops, fueling facilities, railyards and utilities.
Leveraging our superior environmental and engineering resources, we offer an unsurpassed range of talent and experience in all facets of railroad engineering, planning and construction.
TRC Railroad Services Include:
Engineering, Design and Construction
Permitting/Design
Project Management
ROW Restoration
Utility Infrastructure
Storm Water & Sewer Systems
Drainage Design
Waste Water Treatment
Feasibility Studies
Construction Documentation
Process, Mechanical, & Piping Design
Control Systems
Emergency/Disaster Response
Locomotive Fueling Systems
Structures Engineering
Environmental Compliance, Planning, Permitting and Licensing
Land Acquisition & Support
Due Diligence Support
Property Condition Assessments
Initial Studies
Negative Declarations
Mitigated Neg Decs
EIRs/EISs
Construction Monitoring
Mitigation Monitoring
Permit Strategy Development
404 Permit, USACE
NPDES Permits
Sections 7 & 10 Endangered Species Act
Program and Facility Management
Conceptual Design
System Design Engineering
Permitting
Site Development
Quality Assurance Review
Quality Control Testing
GIS & Mapping
Strategy Development
Capital Project Management
Cost & Schedule Management
Security Engineering/Assessments
Air Pollution Control System Design
Intermodal Design Engineering
Fuel Systems
Construction Oversight
Remediation and Land Development
Project Management
Site Assessments
Risk Assessments
Soil Remediation
Groundwater Remediation
Storm Water Management
Soil & Hazardous Waste Management
Utilities
Emissions & Air Quality Management
Litigation Support
Treatability Testing
Site Closures/Redevelopment
Engineering Design/Construction
Sediment Remediation
Wetland Construction
Ready to get started?
Reach out to the experts at TRC today.