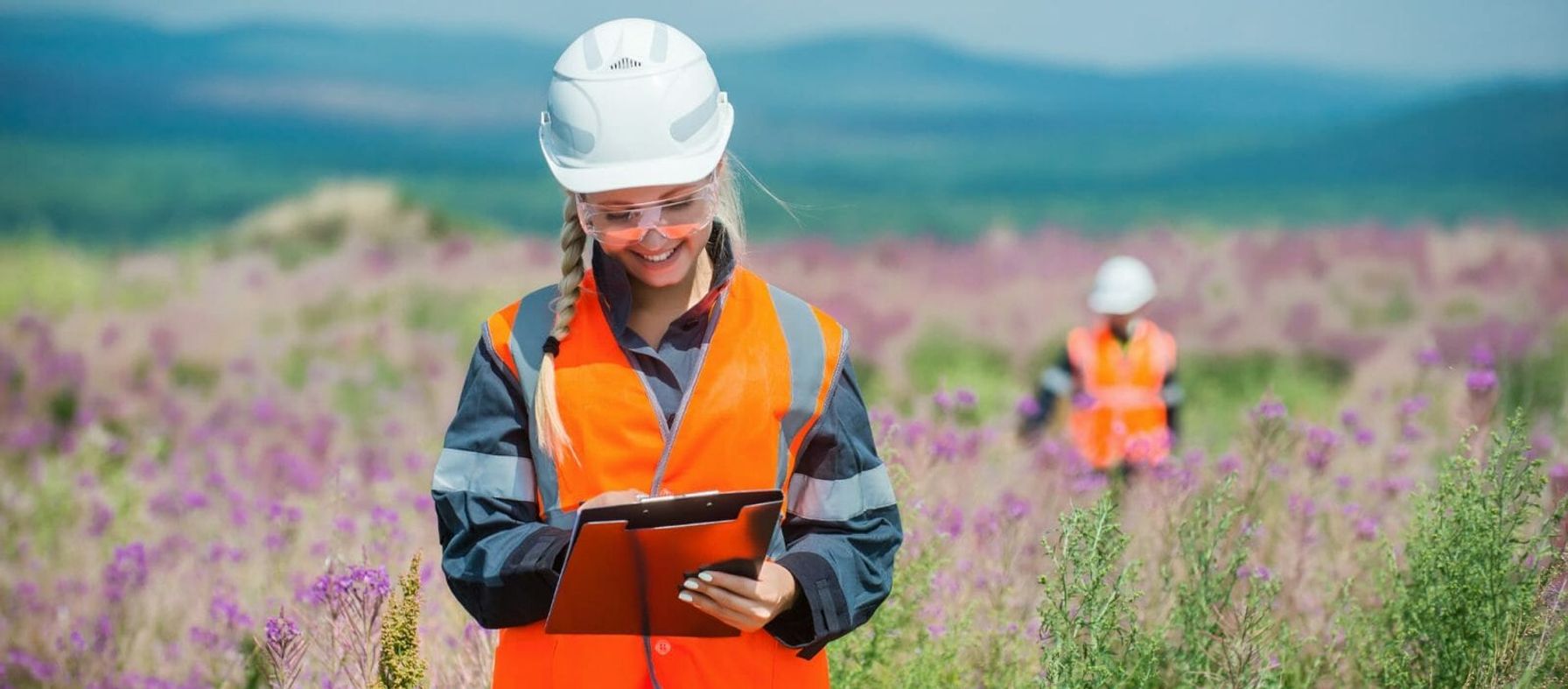 A great opportunity to grow your career
Fast growing company? Check. Sustainability-minded projects across our 40 practices? Check. Chance to advance your career? Check. Hear what your future coworkers are saying about TRC.
Want to learn about our open roles?
Amy, a Mechanical Engineer says:
"I have found that TRC values me not only as a person, but genuinely cares about what my personal career aspirations are. Knowing that TRC wants me to strive and succeed in my career goals and does not necessarily place me where they want me to be is a huge reason I would recommend working at TRC. They help pave the path and provide guidance for you to reach your goals."
Nate, a Planner, has this to say:
"When I joined the TRC team in 2016, I was looking for a position that would allow me to learn new skills, grow my abilities, and advance my career to the next level. I have been fortunate to find exactly that kind of opportunity here at TRC, where I have had the privilege of being mentored by a group of highly experienced managers and subject matter experts."
Nanxi, a Pipeline Engineer says:
"I joined TRC a few months ago as a Pipeline Engineer. I am impressed by the diverse project experience of the company and how successful teamwork is performed by the collaborations across different offices. The team is great! I get the opportunity to work independently and bring up new ideas, but can also get guidance from more senior engineers."
Derrick, a U.S. Veteran added:
"After almost 23 years in the military, I was worried I could never find that same camaraderie and satisfaction on the outside. That was 19 ½ years ago, all of them working with TRC Government Services. TRC allows us to pursue opportunities to expand our contract portfolio, and all our contracts are long-term. We work hard, we play hard and here we are family."
You've already lived our corporate vision.
Whether you served overseas or helped flood and hurricane victims here at home, you've worked hard to have a positive impact. You know how to evaluate risk, work as part of team, overcome obstacles and solve problems. We value those same qualities in our workforce.
We need your skills and expertise
Our industry continues to grow and expand, as does its need for advanced technical skills. We want experienced team members like you who can make an important contribution to the success of our organization. Your leadership, discipline and integrity are qualities we seek in job candidates.
TRC Internship Program
You'll be immersed in our culture, learn our processes and procedures and get a true sense of who we are and what we have to offer. You'll also work alongside an advisor/mentor who will support you day-to-day. You'll work on a variety of projects with your assigned project team, perform technical calculations, participate in field work and attend business meetings.
Diversity Minded
Creating new and innovative solutions for our clients requires new and innovative perspectives from our team. With that in mind, TRC is committed to attracting and hiring diverse candidates and creating an environment inclusive of varying backgrounds, experiences and perspectives to develop creative solutions for our clients.
Committed to Sustainability
We are committed to sustainable practices and we work hard to manage our own footprint. We work on transformative projects in clean energy, climate action, sustainable infrastructure and smart city design. At TRC, you can grow your career while making a direct and positive environmental impact.
TRC Careers Frequently Asked Questions
These are some of the most common questions we receive.
Want to learn about our open roles?