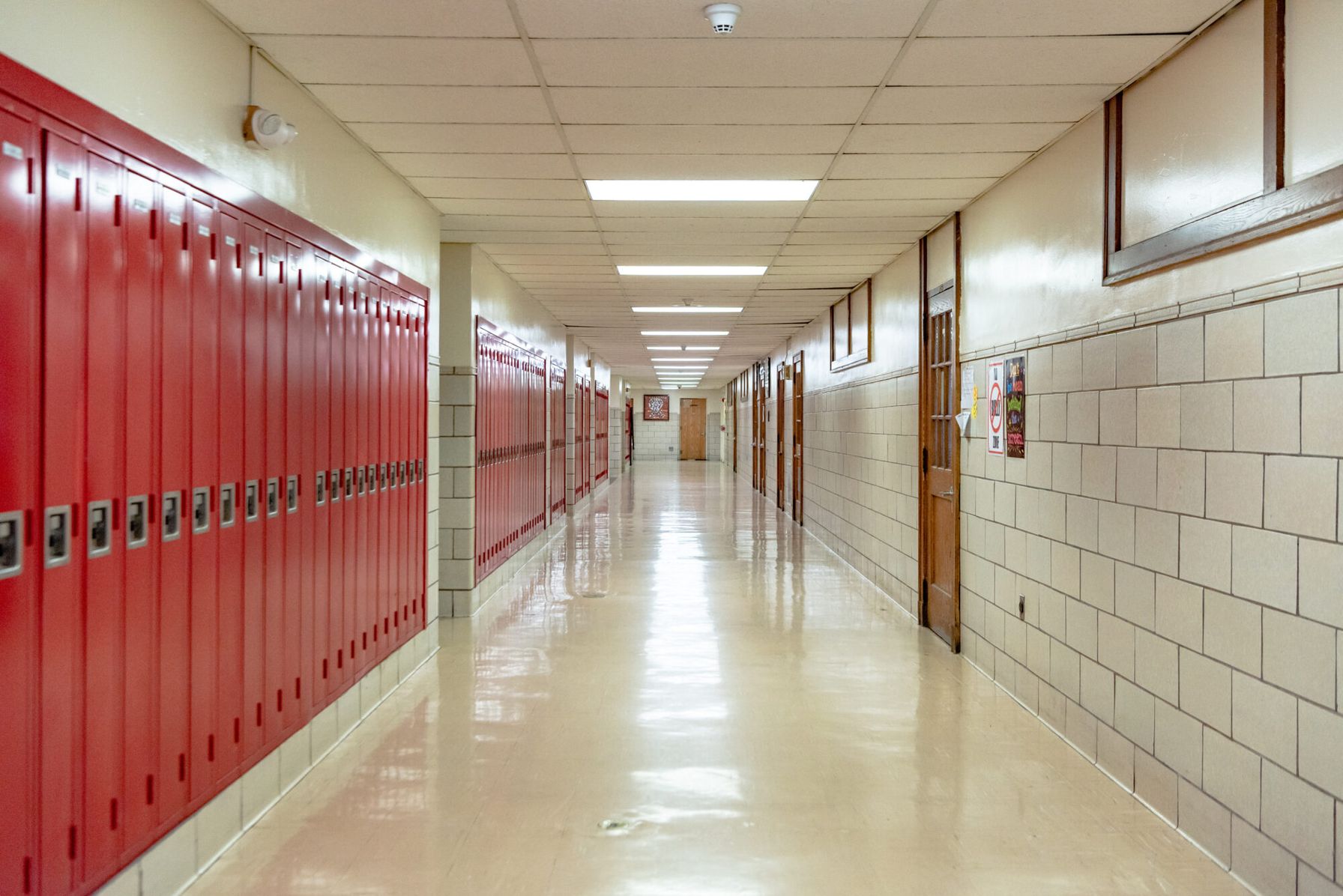 Partnering With Local High Schools to Recruit the Next Generation of Clean Energy Workers
TRC and our clients are partnering with local high schools to introduce students to career options in the clean energy industry. Our workshops give students the foundations of building science, teach networking skills, and create mentorship connections with industry professionals – with the goal of recruiting new talent and bringing greater diversity to the clean energy industry workforce.
The Growing Need for a Clean Energy Workforce
The clean energy industry is a growing economy in need of skilled workers. With the passage of the Inflation Reduction Act, the pace of growth has increased, and millions of clean energy jobs will be created over the next decade. Our industry needs an expansive workforce to carry out this long-term transition from fossil-fuel based systems to efficient, renewable, and decarbonized energy systems.
A diverse workforce will make this energy transformation not only more equitable, but more successful and far-reaching. Diverse perspectives generate more effective and innovative solutions that meet the needs of a more diverse set of communities and customers. But barriers exist for recruiting underrepresented communities in the clean energy field, including lack of awareness of available career options and limited opportunities for education and training.
Recruiting Early: High School Training Workshops
TRC and our clients are working to expand the clean energy workforce by spreading the word to potential future employees at a young age: we're partnering with local high schools and offering Clean Energy Skills Workshops to students in communities where we work. These workshops have a threefold purpose: 1) educate students on prospective clean energy careers; 2) provide building science and business education to students from different disciplines; and 3) teach networking skills and create opportunities for mentorship with professionals within our industry.
By offering these classes to students with both science, technology, engineering, and mathematics (STEM) concentrations and non-STEM interests, we hope to engage a wide range of potential future workers in our industry. And by offering skills training in energy and non-energy subjects, including engineering, business operations, marketing, contracting, and general networking skills, we're helping students visualize themselves in the many important roles that support the clean energy industry.
Clean Energy Workshops in Action: Brooklyn and Los Angeles
TRC and our partners recently offered clean energy workshops to students at high schools in Brooklyn, NY and Los Angeles, CA.
At Brooklyn's High School for Enterprise, Business, and Technology, TRC employees presented a four-day workshop on clean energy skill-building, including educational sessions on renewable energy, energy auditing, data analysis, marketing, and job-seeking skills. This hands-on workshop for 11th and 12th graders created rapport between students and guest teachers and concluded with a networking session where clean energy professionals from Brooklyn spoke about their personal journeys.
As part of the workshop, TRC coordinated a field trip for Solar One, a New York City-based community solar organization, to teach students about careers in the solar industry and provide hands-on experience with a renewable energy technology installation in the field. For the networking portion of the workshop, local energy experts from Trane, Agarabi Engineering, and United Energy Advisors gave insights on entrepreneurship and career opportunities in the energy contracting field.