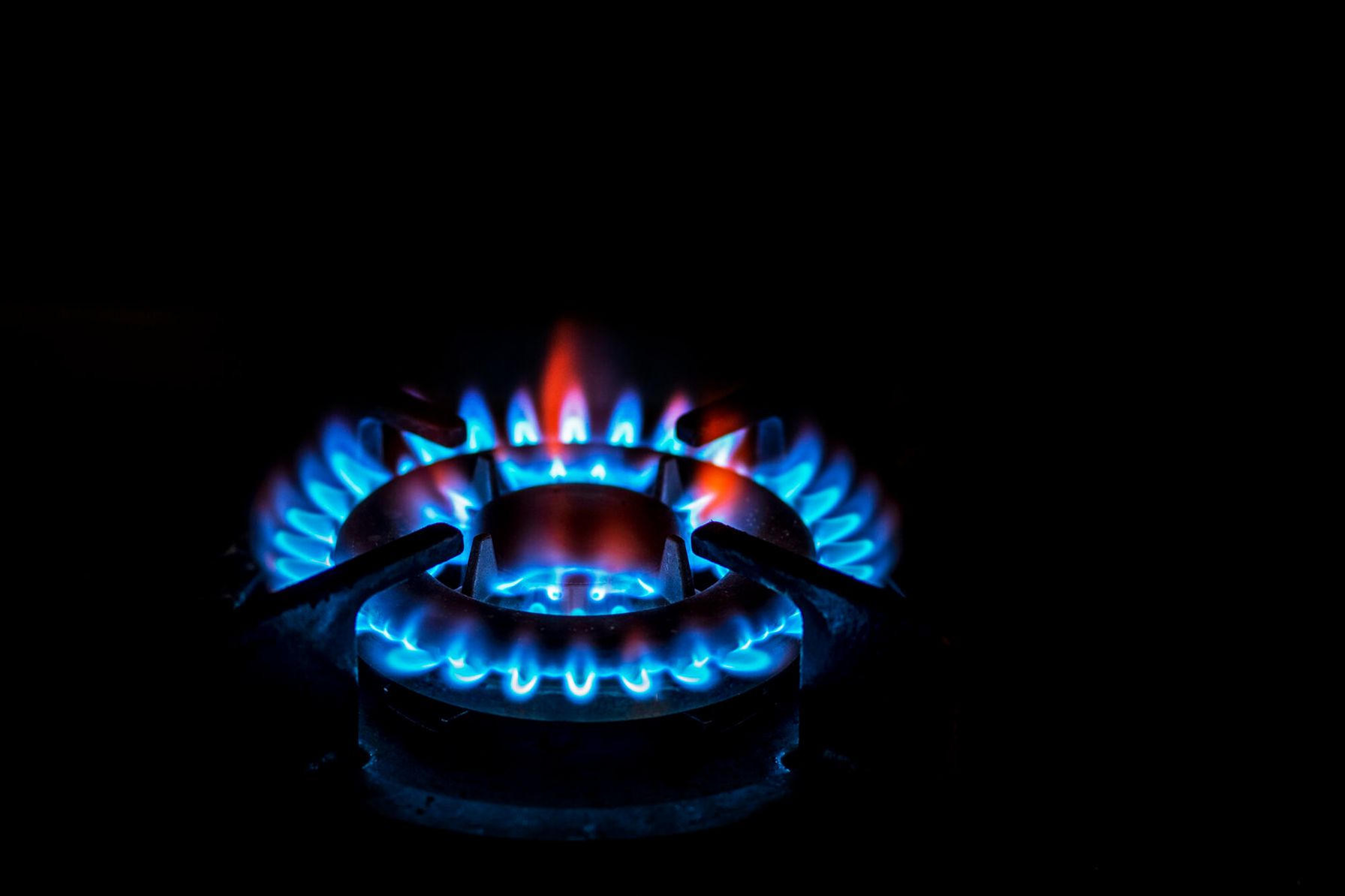 With legal proceedings, court appeals and political action currently in process, learn why some states are prohibiting new natural gas hookups in certain sectors as part of decarbonization strategies and what it means for consumers and contractors alike.
As decarbonization becomes imperative for combatting the impacts of climate change nationwide, the Federal Government, states and municipalities are looking beyond the power generation market for new solutions that can make a big difference. Because a major source of carbon emissions come from fossil fuels used in buildings, eliminating the use of natural gas in new construction is a policy option gaining both traction and controversy.
Decarbonizing the building sector requires reducing or removing the emissions that come from oil or natural gas sources used for heating and ornamental fireplaces, domestic hot water, clothes drying and cooking. From boilers to hot water heaters, furnaces and gas stoves, there are a lot of ways a home or other building may burn fossil fuels. Eliminating these sources and replacing equipment with new electric technology can reduce outdoor air pollution, improve indoor air-quality and improve the environment- helping to meet climate goals- but it can also mitigate rising utility costs, protect affordable housing options and address the safety, indoor air and human health impacts that can occur with burning fossil fuels inside.
As states regulate natural gas in new construction, there are concerns from many stakeholders regarding this notable change. While this has led to some contentious legal and political battles, the trend is here to stay. And with many exciting new and emerging replacement options for natural gas appliances, combined with ongoing stakeholder education and outreach campaigns, there can be a positive path forward for building decarbonization.
Regulatory Examples from New York and California
While actions to address building decarbonization through restrictions on natural gas use are occurring in various cities and states across the country, emerging regulations in New York and California are setting an example and setting the bar for what is possible and what may be to come more broadly.
In May 2023, legislation passed in New York made that State the first in the country to ban fossil fuels in most new building construction, with mandates taking effect in 2026 for buildings under seven stories and in 2029 for larger buildings. All fossil fuel appliances and uses will need to be replaced with other technologies including heat pumps and induction stoves. The law does not apply to existing buildings and may potentially include exemptions for emergency generators, hospitals, commercial kitchens and other specialized loads. The law supports New York's goals of achieving net-zero emissions in the electric sector by 2040.
California is also taking action to regulate the use of natural gas, albeit at the county and municipal level. Seventy cities, including Los Angeles and Berkeley, are seeking to prohibit natural gas appliances and piping in new building construction, including restaurants. With aggressive climate and decarbonization goals, including a state-level target of 100% clean electricity by 2045, the push for electric appliances in California would substantially reduce emissions over time. However, this issue has become contentious, leading to various court and stakeholder challenges, leaving the future of natural gas regulation in California in question.
There are Options if Natural Gas Prohibitions in New Construction Proceed
As the drive for decarbonization accelerates, so do technological advances- leading to many great new electric appliance choices for consumers. There is no question that switching to induction cooking or feeling confident in heat pump heating can be an intimidating transition for some. Decades of consumer comfort gained from using fossil fuel appliances is at the core of opposition around emerging regulations. But industry innovations in new all-electric technologies have led to the availability of dynamic, and in many ways superior, products paving a path forward.
Induction Stoves
A common misconception is that without a gas stove, the only remaining option is electric resistance cooking. But induction stoves are an excellent alternative and great for cooking. Induction cooking allows for precise and immediate control of the temperature but are safer because there is no open flame and no direct heat except for what is transferred to your cooking vessel. Induction stoves are more efficient and easier to clean. Induction ranges can be costly; however, prices are coming down and there may be appliance rebates available from your local utility or through the federal government. Induction stoves also provide substantial indoor-air quality benefits for the health of your family – akin in impact to removing secondhand smoke from a home that previously had it.
Heat Pump Heating and Cooling
Heat pumps are commercially available, viable, cost-effective technology that can supply carbon-free, efficient space heating and cooling systems to many residential and commercial buildings. This technology is still evolving and not without challenges to consumer adoption. With proper system sizing, placement and installation, heat pumps can cover the entire heating load of almost any building in the US. They can perform as well or better than dual fuel homes in extreme temperatures. And they can operate sufficiently without electric resistance (or any other) backup. Heat pumps also provide improved comfort compared to forced-air furnaces and boilers by maintaining more consistent indoor temperatures. They are quieter to operate and remove a source of potential indoor combustion and the particulates and dangers it can contribute. To learn more about heat pumps see our recent article on the Five Common Myths About Heath Pumps.
Heat Pump Hot Water Heaters
Gas water heaters are among the most inefficient appliances in a home. Despite the higher upfront cost for heat pump water heaters, they can save hundreds of dollars in energy bills over their fossil fuel-based counterparts. And ENERGY STAR rated models may be eligible for local utility rebates and federal tax incentives. These too, remove a source of internal combustion in the home, improving consumer health and reducing the risk of some rare but real dangers – CO poisoning and gas-leak based fires or explosions.
Easing the Transition for Consumers and Contractors: TRC is Leading the Way
The evolving natural gas regulatory landscape and the changing appliance industry comes with challenges for consumers, contractors, utilities and energy agencies. Many stakeholders need support to understand their options. In New York, in particular, the education, outreach and work required to transition away from natural gas in new buildings is urgent as the state faces a fast-approaching 2026 deadline. For more than 30 years, TRC has partnered with utilities, government agencies, municipalities and businesses to support the transition to efficient and low-carbon energy systems. Our energy advisors and consultants are actively engaged in developing and implementing solutions to make the move away from natural gas in new buildings easier, more approachable and acceptable and ultimately more successful.
Technology
Electric technology has improved massively over the last few years. For most building types and energy end uses, the technology is available, practical and an improvement over the legacy fossil fuel counterparts. TRC continues to be deeply involved with manufacturers and national research laboratories to develop the next generation of technology needed to support building decarbonization. Our experts keep ahead of the curve to inform best practices for program development that includes both contractor and homeowner education and outreach.
Consumer and Contractor Education
With good technology options available, New York State is investing heavily in consumer education and contractor education, particularly around heat pumps. TRC is supporting the wide scale deployment of heat pumps as a critical component of decarbonization goals by assessing market barriers, influencing supply chain contractor-support and stocking practices, setting quality installation standards, building the workforce capacity to meet those standards, and driving consumer education and acceptance. We are currently implementing the New York State Energy Research and Development Authority's (NYERDA) Experience Clean Heat initiative which aims to display educational signage in heat-pump-heated commercial and municipal buildings to bring attention to the technology, normalize it and give consumers a better understanding and confidence in it going forward.
Contractors, likewise, are aware of the need to adopt heat pumps and other zero-emission appliance options. While some have completely made the shift already to establish themselves in the market, others are continuing to sell gas furnaces and other fossil fuel heating equipment. From small mom and pop shops to large contracting companies, everyone is on a different learning curve when it comes to making the switch. Educational and training needs include how to size heat pumps, how to maintain them properly, determining the electrical capacity of the whole building, etc. Building new skills and technology confidence from within the contractor community is essential.
Learn more about heat pumps here.
Next Steps
Regulating natural gas in the new construction sector is emerging as a key strategy to advance critical decarbonization goals nationwide. Despite the related controversies and challenges, building electrification will remain essential to our path forward in the energy transition. With a team of over 700 dedicated problem-solvers and innovators, TRC's advanced energy experts guide clients through every step of the clean energy transition – from conception and research to program planning and design, to implementation, customer engagement, engineering support, evaluation and continuous improvement. Our advanced energy programs span the market from energy efficiency to renewables, decarbonization, and resiliency. Learn more about our programs below or contact us today.