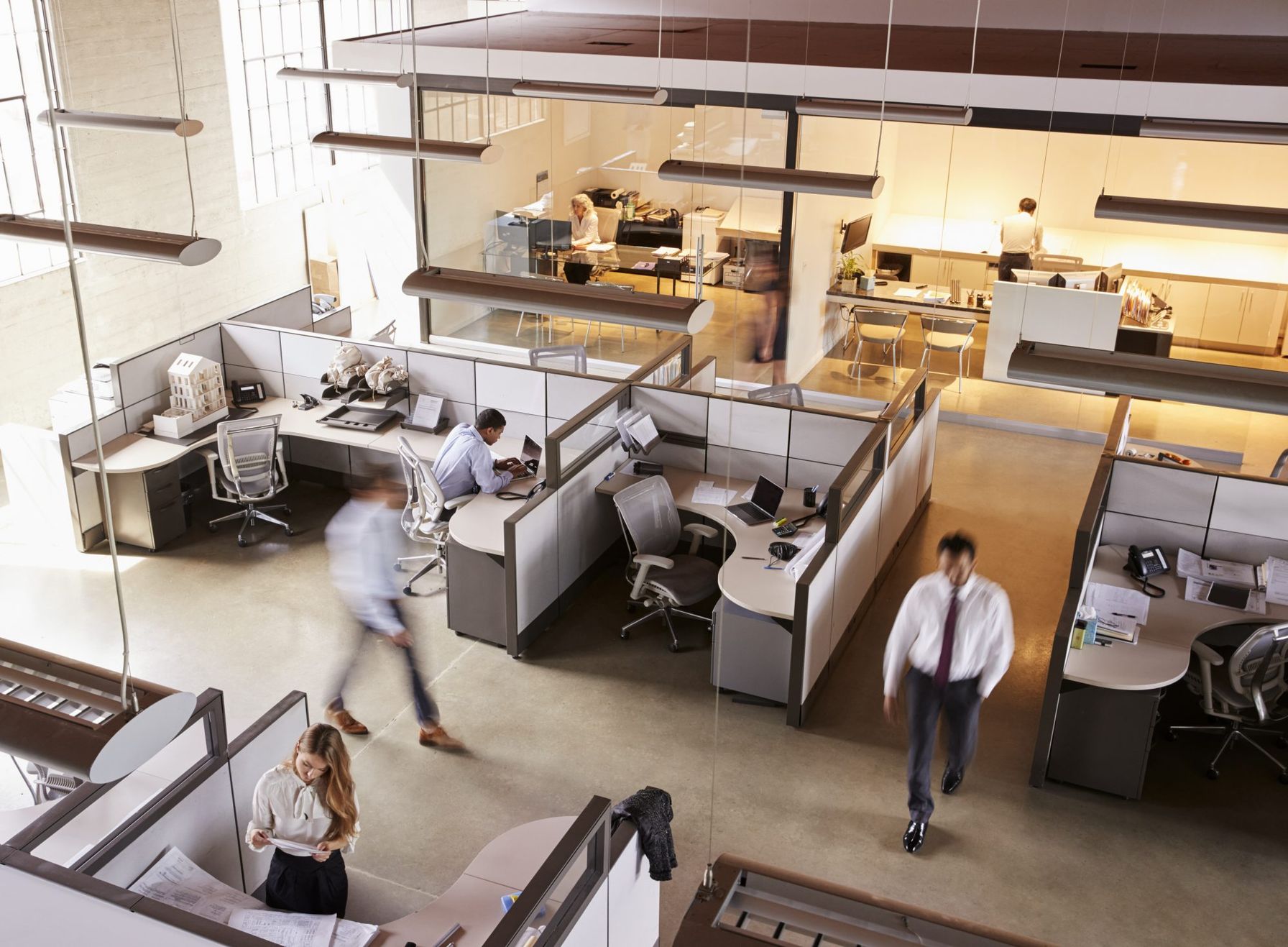 Maintaining a safe, healthy workplace is a top priority for any business, and it's one that takes a lot of work. Many organizations struggle to keep up with today's Environmental, Health and Safety (EHS) requirements. EHS support services can go a long way toward keeping a business in compliance, maximizing efficiency and reducing risk.
Health and safety consulting firms provide a wide range of solutions for businesses across industries. Outsourced health and safety experts understand how OSHA regulations relate to different companies and can find effective, affordable ways to ensure compliance. Businesses can experience numerous benefits from working with the right EHS consulting team. Of course, finding the right fit is crucial for all parties involved.
Companies seeking EHS consultation services want to ensure they receive comprehensive support. Meanwhile, environmental health consulting firms want to lock down long-term support assignments. The relationship can be mutually beneficial when a few key factors align. Both parties must consider the benefits and challenges of a consultation relationship.
The Good
The face-value benefits of hiring and providing EHS consultation services are clear to see. Companies should expect a few things when hiring EHS support.
Communication
Like personal relationships, the key to any successfully outsourcing relationship relies on good communication. For the client, this means clearly documenting the roles, responsibilities and duration of the position that they need to fill. For the consultant, this means carefully listening to the client's needs and identifying the right internal staff with the necessary expertise and experience for the outsourcing role.
Open communication will ensure the best use of everyone's time and an outcome that satisfies both parties. Accepting services you don't need or offering services you aren't equipped to supply are recipes for failure. The type of consultant you want on your side will not be afraid to turn down an opportunity if they don't have the staff who are the right fit for the role. Building and maintaining trust is extremely important for the EHS consultant and client relationship.
Expertise
While this might seem obvious, many clients don't appreciate that by outsourcing EHS functions, they are able to tap into the consultant's organization. Consultants arm clients with a wider breadth and depth of technical talent than the client can afford to hire in-house. Clients need to value a consultant's input so that when unusual or challenging problems appear, they can often be quickly resolved through the EHS consulting firm's expertise and resources.
Responsiveness
Hiring staff is time-consuming and challenging. Building an in-house EHS team has always been a challenge, and in today's highly competitive labor market it is particularly difficult. EHS consultant teams are ready to move fast, and they give each client the amount of time needed to do the job right. By outsourcing EHS functions, clients can often get the support they need in a matter of days, rather than months. 
Insight 
For consultants, providing clients with internal EHS support often provides them valuable insight into the client's work environment that they serve. Consultants gain insight from working with various customers within the same industry. Even jobs in separate industries can offer valuable insight that will be useful later. This insight can be used to assist with other EHS needs of the organization and propose well-informed solutions to solve the client's issues.
Cost
 Outsourcing EHS services can help any business reduce overhead costs and save time. While not always significant, the outsourcing of EHS function support (whether at the corporate office and/or at the plant level) is usually a more cost-effective option when compared to the overall costs required to identify and hire a similarly qualified full-time internal EHS professional (including costs for benefits).
The Challenges
Every professional relationship has its share of challenges. Here are a few of the challenges that both parties should anticipate and work together to overcome. 
Communication
Communication can be as much of a challenge as a benefit. It's important for both parties to practice open, honest communication about their needs and capabilities. When the roles and responsibilities of the outsourced EHS position are not well defined this can cause communication issues and undesired outcomes. Typically, these challenges can be quickly overcome, but poor communication can slow down the integration process and in the short-term limit the effectiveness of the outsourced professional.
Contracts
Outsourcing activities and responsibilities can be a very different type of project engagement with the client than a typical straightforward scope of work proposal that the consultant has performed many times. In TRC's experience, it's important that the contract reflect these differences and nuances. Failing to craft a clear contract creates confusion regarding responsibilities and can lead to liability concerns. The contract should be carefully prepared to identify the specific tasks, activities, responsibilities, needs and objectives the client envisions for this EHS function.
Expertise 
Expertise is a clear benefit, but there's only so much to go around. The outsourcing of EHS talent for certain consulting firms can lead to the temporary loss of talent or offering less talented and/or experienced resources to the client. For small firms, this temporary loss of talent can be significant, while its impact on larger firms is typically less severe. 
Clients should investigate a firm's size and compare it with the number of projects they take on. Large EHS consulting firms employ more experts to meet demand. As a result, large EHS consulting firms tend to have better flexibility to offer EHS outsourcing services and they plan accordingly to develop and offer outsourcing services across their organization.
Reliance
In TRC's experience, the best outcomes are possible when each party maintains a specific role. In successful relationships, the EHS consultant provides guidance, recommendations and risk review, and the client remains in the role of the decision-maker. Determining each parties' responsibilities and meeting them without overlap ensures the best results. 
In addition to job-based roles, legally there are some responsibilities that cannot be delegated to the outsourced consultant including signing or certifying required EHS documents (e.g., permit applications, compliance certifications, completing OSHA logs, conducting internal accident investigations, etc.). It is very important to know the legal limits of the outsourced EHS resources. 
Know Your Industry 
Some industries are complex and involve higher EHS risk awareness and operational controls than others. Complex industries such as the chemical industry, oil & gas production, primary metal processing and the pulp and paper industry are a few examples. These complex industries need highly specialized EHS resources in many of their functions. Therefore, there may be a learning curve for the EHS consultant selected to be effectively outsourced into an EHS function. 
In TRC's experience, outsourced EHS functions in process-intensive industries needs to be approached differently than with industries with more common requirements and lower EHS risk profiles. For companies within these more complex industries, outsourcing EHS functions must be performed to align the right resources with the required assignments and responsibilities. From there, it's crucial to communicate the industry's complexities to the firm so they can make the right accommodations.  
The Benefits
There are many benefits to clients when outsourcing EHS functions. TRC's approach to satisfying a client's outsourcing EHS function need begins with aligning the skills and resources of the EHS consultant with the client's needs, objectives and requirements. 
For over 30 years we have been providing EHS services as a consultant to organizations in numerous industries, helping them address their regulatory requirements and achieve their goals. We expect the demand for outsourced EHS professionals to continue to grow through 2021 and beyond as companies balance their resources with their demands and growth. 
Many companies are finding that significantly or entirely outsourcing EHS functions is the right fit for them. This approach allows for resources to be aligned with the growth of the business and leaving the management of the EHS functions to the outsourced specialists.
Contact TRC 
If you're interested in outsourcing EHS services in Pennsylvania, New Jersey, New York or Maryland, TRC is a firm you can trust. We have experience in various industries and a team of experts ready to collaborate on effective EHS solutions. For more on how our expertise can benefit your business, contact TRC online today!