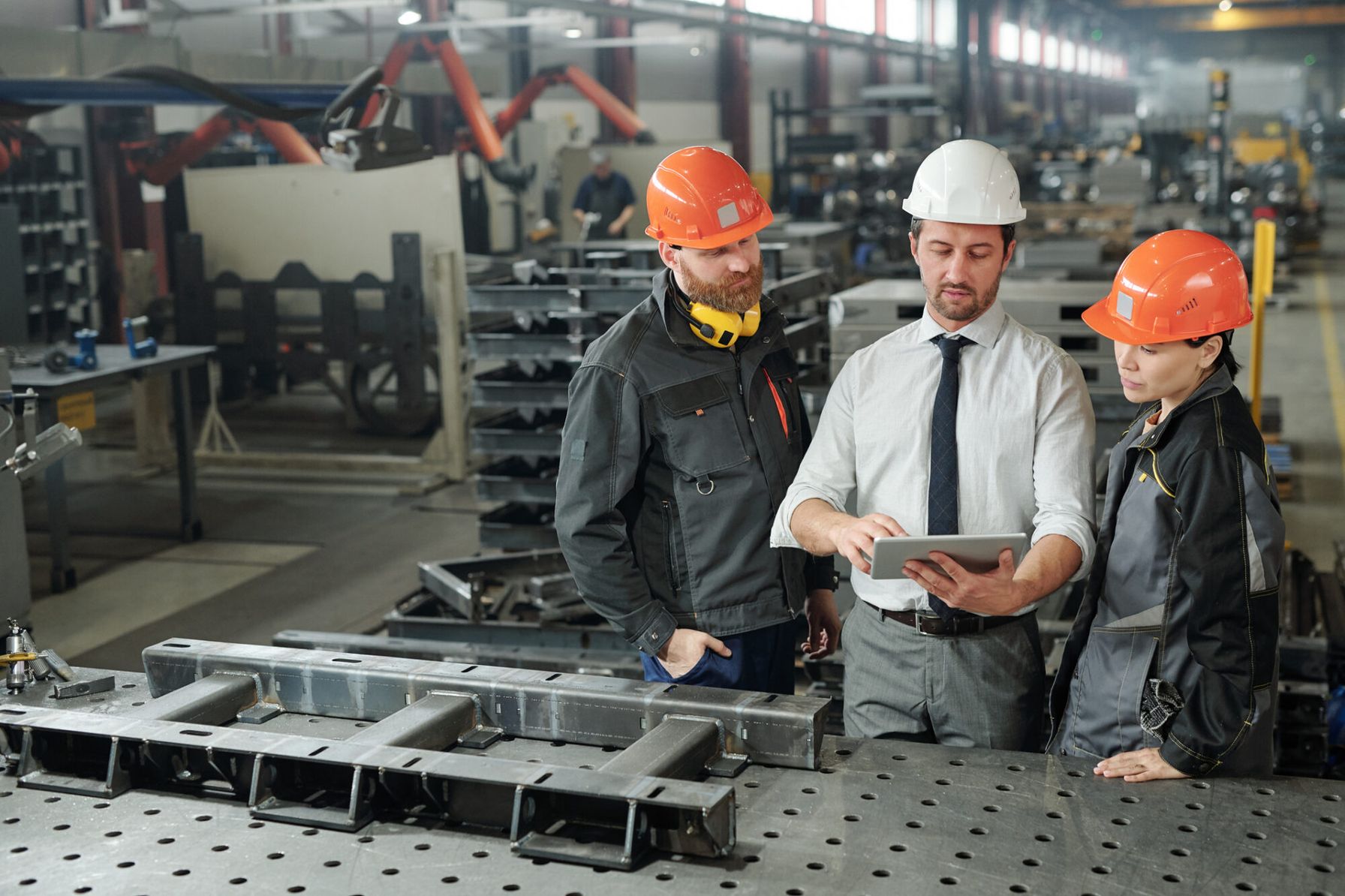 After Confirming the EHS/ESG Management System is Developed and Implemented as Designed, What Can We Learn and Influence for Continual Improvement?
Once we have confirmed that the EHS/ESG management system is developed and implemented as designed, how do we evaluate and improve upon the EHS/ESG management system's effectiveness to protect the organization against experiencing moderate to high EHS/ESG risks? Recognizing that these EHS/ESG risks can lead to a significant and lasting negative impact upon the organization's growth and prosperity, we must carefully monitor the system's performance and take action for continual improvement. Specific attention needs to be focused on Management of Change (MOC) processes and the effectiveness of the controls to properly eliminate or significantly reduce and manage moderate and high EHS/ESG risks.
How Management Review Findings and Observations Can Correct Management System Structure Flaws and Implementation Challenges
It is critical to have a reliable "feedback loop" that informs you on the health and effectiveness of an implemented EHS/ESG management system. Required of any legitimate management system, periodic management reviews (i.e., at least annually) provide insight into the ability of the management system to control moderate to high EHS/ESG risks. Closely examining the findings and associated EHS/ESG risks of such a review will offer perspective regarding how the system is working.
For example, if the management review uncovers missed or lack of training for certain employees belonging to a specific job function or department with moderate to high EHS/ESG risks, is there a correlated increase in incidents around controlled processes that these employees haven't been adequately trained to perform correctly to manage the associated risks? Or are there observations that Management of Change (MOC) events, critical mechanical integrity inspections and preventive maintenance activities have not been consistently performed and could lead to an EHS/ESG incident?
Performing this evaluation can provide the forensics necessary to see how these activities and outcomes are related. This presents the opportunity to prevent them from occurring and/or manage them effectively if they do occur. Once aware of these correlations, the importance of training, preventive maintenance events, etc. are heightened to leadership and applicable employees to ensure they are performed when they are required, especially if new employees are part of these significant risk activities or operation and maintenance of the related equipment. Much insight can be gained from a careful and critical review of findings and observations from a well-performed management review.
We can also look for any patterns in the findings and observations that may point to an elevated risk – whether previously identified or not yet discovered. Is there a higher frequency of findings associated with specific process areas, specific equipment, specific employee functions and/or individuals? These types of observations may reveal EHS/ESG cultural challenges that are not always noticeable or observed during a management review. Addressing EHS/ESG cultural issues are more challenging than the typical regulatory compliance or management system conformance missteps. EHS/ESG cultural reviews need to examine the employees' interests, motivations and behaviors to engage within the organization – specifically on EHS/ESG risks and needs.
From our perspective, organizations that demonstrate routinely that they value their employees and engage them in EHS/ESG decision-making and program development tend to have the best workplace environments and outcomes to protect fellow employees, the community and the environment. Employees respond well when they are engaged in the processes to protect themselves, their coworkers and the community.
Just like the discipline needed to address critical process safety conformance and compliance standard findings, management reviews should also deploy a comprehensive root cause methodology to fully understand the causes and influences that lead to noncompliance, nonconformance and/or moderate to high EHS risk incidents occurring. Carefully evaluating the outcomes of a well-planned and executed management reviews can bring tremendous value to your EHS/ESG management system in the spirit of continual improvement.
Evaluating Performance Using Data and Information to Achieve KPIs
In the last 10 years, it has become standard practice to establish key performance indicators (KPIs) for an organization to demonstrate and achieve progress within their EHS/ESG programs. KPIs may be external and shared with various stakeholders and/or they may be internal to help the organization focus of its important EHS/ESG goals. Typical examples of EHS/ESG KPIs includes:
Reduce total case incident rate
Reduce "near misses" count or rate (year-over-year)
Reduction in greenhouse gas emissions rate (year-over-year)
Increase the use of renewable energy sources
Increase employee engagement with EHS/ESG activities (culture improvements)
Increase inspections of internal EHS compliance requirements on key operations
Pursuit to achieve management system recognition through a governing body
Organizations with established KPIs need accurate, objective and reliable means to measure performance. Typically, the measurement and reporting of KPIs relies upon the Information Management System (IMS) that has been implemented to support the EHS/ESG management system and/or related programs.
It is important to initially and then periodically evaluate whether the information used to report the KPIs was properly established, objective, continuous or segmented and accurate. Understanding how all data and information that is gathered and used to report on the progress of each KPI and how they are measured will determine the confidence, dependability (reliance) and accuracy (appropriateness) of the information. This condition is critical in measuring EHS/ESG KPIs to inform the organization in whether it is making true progress or mislead by inaccurate information.
For each KPI, identify how the IMS was established to access information, which information/data, automated or manual entry, how that information is shared for inclusion and reporting and whether the information is monitored frequent enough to prevent noncompliance outcomes or EHS/ESG-related releases or incidents. Investigate how information that may become "unavailable" (i.e., during equipment shutdowns, startups or malfunctions) throughout the year is used or manipulated for use to accurately report on a specific KPI.
Through this investigation, you may discover that KPI outcomes are misleading or inaccurate, and that further rigor is needed to increase the accuracy of the data and information,  especially for higher EHS/ESG risks. Creating a transparent process and procedure regarding how KPIs are measured (source of the information relied upon for the KPI) will provide the best outcomes for the organization. Critical to the success of any effective EHS/ESG management system is the timeliness and accuracy of the information and data used to make critical decisions and monitor performance of the EHS/ESG management system with confidence.
Learn More About Our Integrated Approach
This insights post is a follow up to our recent white paper Managing EHS & ESG Risks Through Integrated Systems. TRC offers integrated EHS services that help organizations better manage EHS and ESG associated risks and improve performance at the corporate and plant levels.
Looking for effective solutions to your problems?
Turn to the experts at TRC.