Orange, California
West County Connectors Public Outreach Program
Our award-winning outreach tactics disseminated project information and built consensus with key stakeholders. 
TRC completed a five-year public awareness campaign in the cities of Long Beach, Garden Grove, Westminster, Seal Beach, Los Alamitos and the community of Rossmoor for this West County Connectors (WCC) project, which linked the high occupancy vehicle lanes (carpool lanes) on the I-405 with those on the SR-22 and the I-605.  
Our team implemented cost-effective outreach methods to disseminate project information and build consensus with key stakeholders. The team ensured the project's key messages were clearly communicated to the community. Our responsibilities included consensus building, ascertainment and research, planning and coordinating all logistics for public open houses, stakeholder working group meetings and neighborhood meetings and planning special events such as press conferences, a groundbreaking ceremony and dedication event.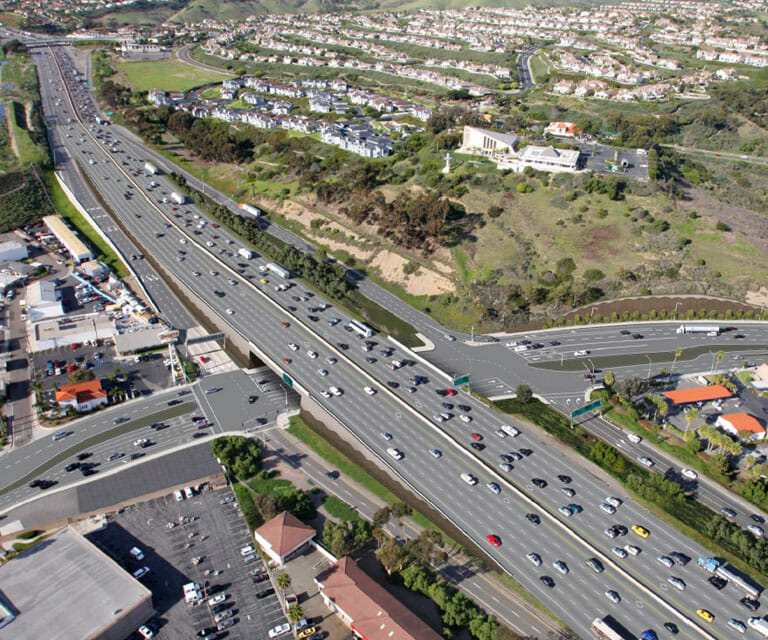 West County Connectors Public Outreach Program

 The outreach team hosted more than 180 community events, managed a database of more than 7,000 stakeholders that received communications on a weekly basis, and was responsible for copywriting support and collateral development. In fact, TRC designed the project logo and tagline "Get Connected" that became a trademark feature of the WCC Project.  
 We supported OCTA and helped plan a successful media relations campaign for a 20-hour full closure of the I-405 freeway in Orange County. Dubbed BridgeBash, the full freeway closure was needed in order to demolish the southbound I-405 to eastbound SR-22 Freeway connector. Six months of planning and a fully integrated media approach that included ad placements, radio buys, online banner ads, press releases and news advisories, a press conference, and a direct mail piece to more than 60,000 residents resulted in the most successful and unprecedented media event in OCTA history. There were more than 59 media outlets covering the event, a record 215 news stories, and 32 million impressions on Facebook, Twitter and YouTube. 
Client
Orange County Transportation Authority (OCTA)
Project Location
Orange, CA
Awards & Recognition
CAPIO 2012 Award of Excellence – New Media
PROTOS 2012 Award of Excellence – Community Relations / Institutional Programs
PROTOS 2012 Award of Excellence – External Audiences for the Online OCTA WCC Online Coupon Book
CAPIO 2014 Award of Excellence – Media Event #bridgebash
Looking for effective solutions to your problems?
Turn to the experts at TRC.