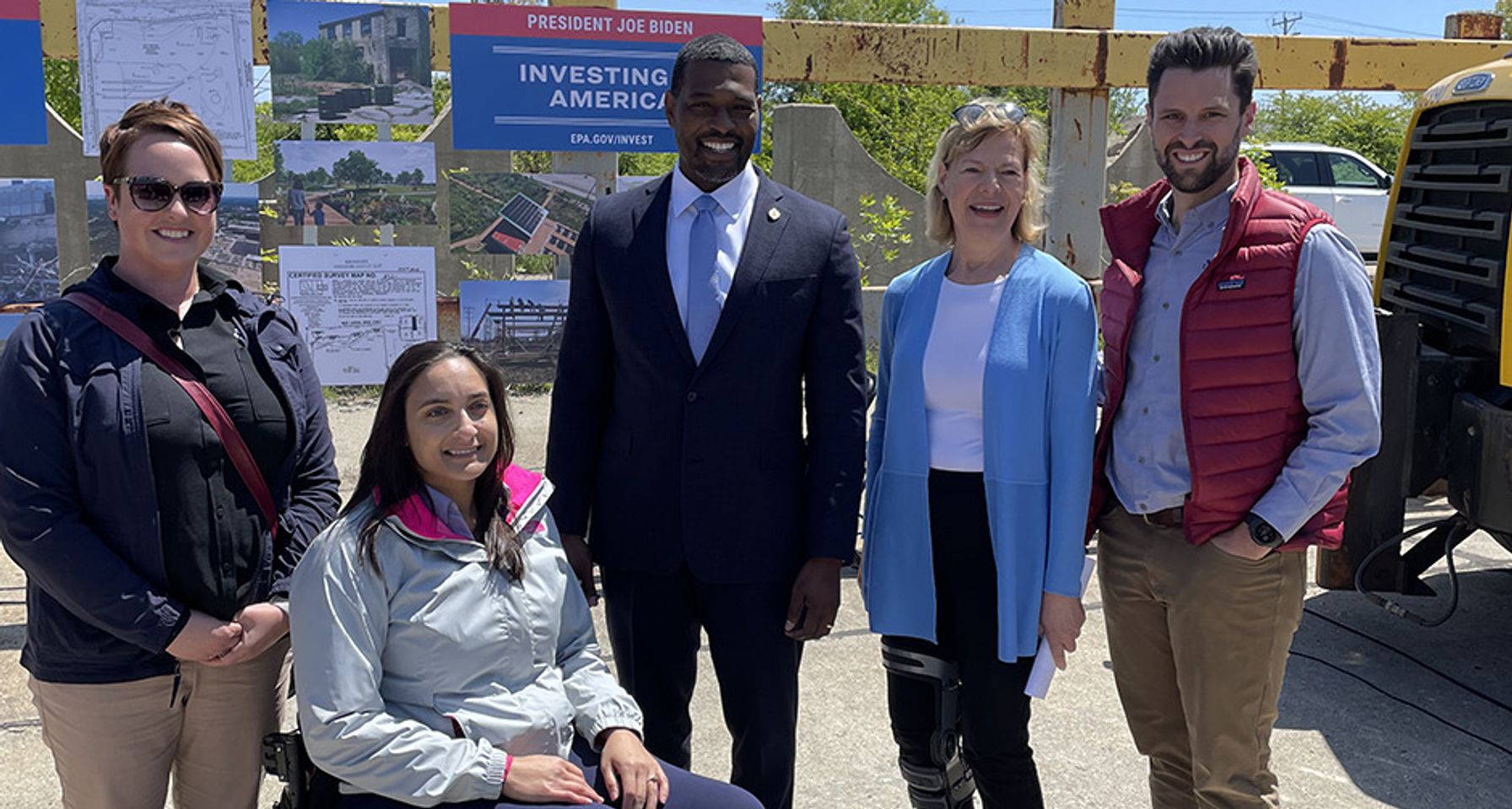 The EPA recently announced the largest investment ever in brownfields communities made by President Biden's Investing in America Agenda. Grants from the EPA's Brownfields Program support revitalization efforts by funding environmental assessment, cleanup and job training activities to redevelop environmentally compromised properties and revitalize distressed communities. President Biden's Investing in America Agenda seeks to expedite the assessment and cleanup of brownfield sites across the country while advancing environmental justice. 
In addition, the $1.5 billion boost from President Biden's Bipartisan Infrastructure Law, EPA's Brownfields Program is helping more communities than ever to address the economic, social and environmental challenges caused by brownfields to stimulate economic opportunity and provide environmental revitalization in historically overburdened communities. 
The EPA's Brownfields Program also correlates to President Biden's Justice40 Initiative to direct 40 percent of the overall benefits of certain Federal investments to disadvantaged communities. The Brownfields Program strives to meet this commitment and advance environmental justice and equity considerations into all aspects of its work.  
EPA Administrator Michael S. Regan announced the historic brownfields funding for communities with U.S. Senator Tammy Baldwin (WI) in Milwaukee, Wisconsin, where the EPA has selected the Redevelopment Authority of the City of Milwaukee (RACM) to receive $5.5 million in funds as part of the Multipurpose, Assessment, Revolving Loan Fund and Cleanup (MARC) Grant program for brownfields assessment and clean up. Administrator Regan and Senator Baldwin visited one of the sites that will be cleaned up thanks to this investment. The cleanup of this site will complement other EPA investments in the 30th Street Industrial Corridor, which is a key area disproportionately impacted by legacy pollution and has been a focus of the City of Milwaukee and RACM for redevelopment opportunities. 
TRC was proud to be present for this announcement as one of the City of Milwaukee and RACM's consultants designated to help investigate and remediate sites within the 30th Street Industrial Corridor and other areas throughout the city. Our long history of providing brownfields services started in 1996 with the program's inception, and we now provide assessment, remediation and redevelopment services to both public and private clients across the nation. 
Resources: