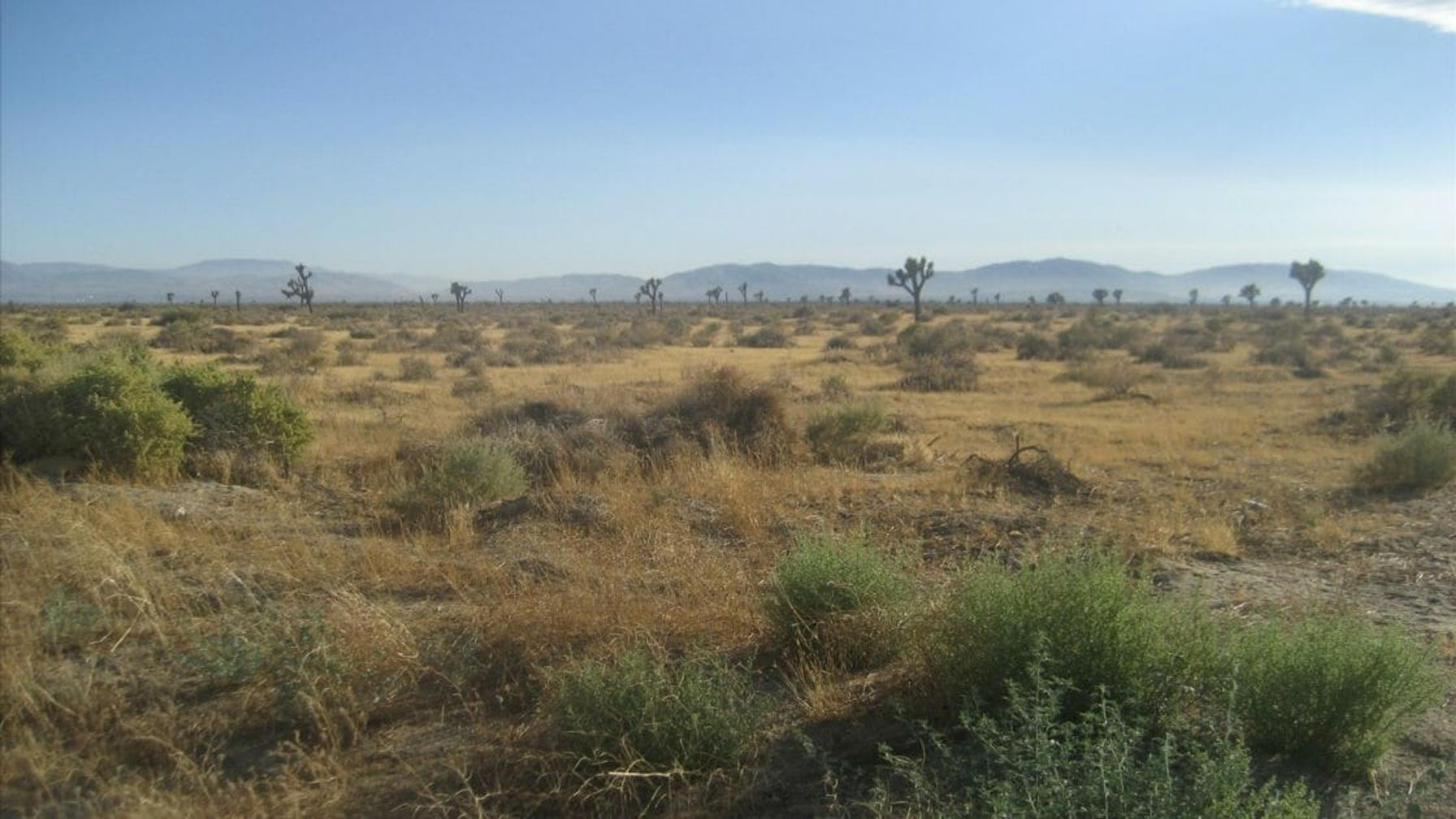 Blue Diamond Solar Energy, LLC required permits to construct and operate a proposed 20-megawatt photovoltaic solar energy generation facility in the City of Palmdale, CA. The project site consisted of 155 acres of undeveloped desert scrub and needed a grading plan that would not change drainage at the property line. A permitting strategy was needed that would allow flexibility for final design after permitting. Biological surveys revealed that 113 individual Joshua trees were present on the site requiring a preservation plan prepared by a desert native plant specialist to meet City standards.
TRC provided an experienced team of engineers and permitting experts to provide the full array of services needed. TRC developed preliminary design drawings for the project to meet the City's permit application requirements including a grading and drainage plan, site and substation layout, sections, and conceptual details. Multiple photovoltaic technologies were allowed for in the application for flexibility in final design. TRC performed biological and cultural resource assessments and construction air emissions modeling and developed a Joshua tree assessment and transplanting plan. TRC prepared the application to the City for Site Plan Review and supported the application during the City's application review and CEQA process.
TRC's work on this project helped to achieve a timely and favorable permitting outcome with project approved less than nine months following authorization to proceed. TRC's full range of services allowed all work to be completed under one contract translating to reduced effort for our client. Development of the conceptual design and permitting document together resulted in shorter turn-around time for a shorter permitting timeline and reduced cost.
Client
Blue Diamond Solar Energy, LLC
Project Location
Palmdale, CA