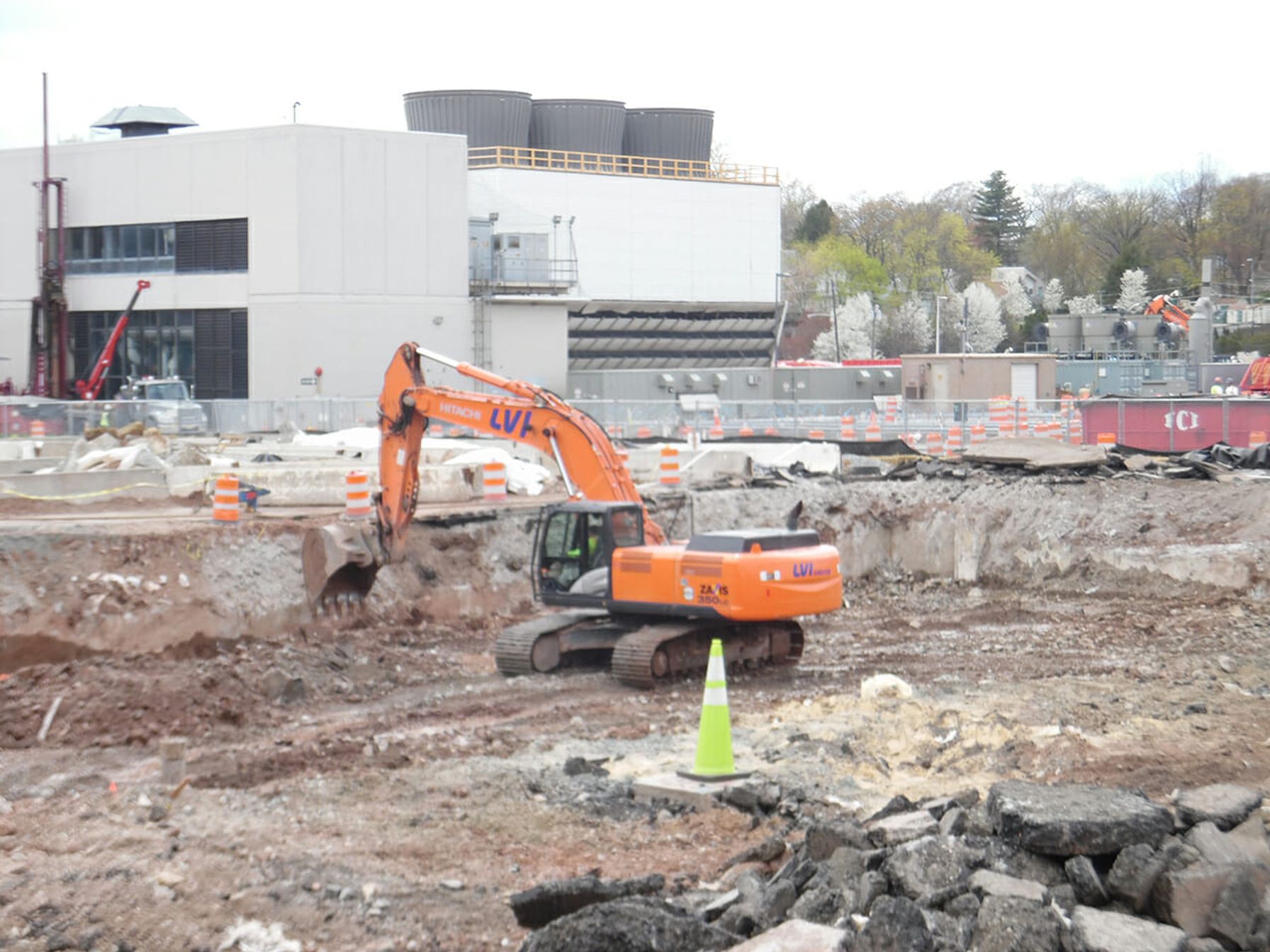 LOWELL, Mass. – TRC, a leading provider of end-to-end engineering, consulting and construction management solutions fueled by innovative technology, announced today that it has been awarded the 2019 Grand Prize for Environmental Sustainability by the American Academy of Environmental Engineers & Scientists for the cleanup of the former Roche site in Nutley, N.J.
"We're extremely proud of our work on this project," said Dawn Pompeo, TRC vice president of environmental health and safety management, engineering, construction and remediation. "The AAEES award is the culmination of a lot of hard work, collaboration and dedication involving TRC, Roche and state and federal regulatory agencies."
The project, which began in 2012, entailed extensive environmental investigation, remediation and construction activity at Roche's former 120-acre manufacturing and R&D facility. Hundreds of TRC scientists, engineers and specialists from across the country were involved, helping take thousands of soil, water and air samples and performing other engineering work. Ultimately, the use of innovative and sustainable approaches to remediate soil and groundwater saved more than 1.3 billion BTUs of total energy and 7,000 tons of CO2 emissions.
"The Roche site presented some complex challenges and aggressive timelines, so it was an opportunity for us to raise the bar with a number of technical innovations during the site investigation and remediation phases," said Pompeo.
The site remediation paved the way for redevelopment of the property. Last year the Hackensack Meridian School of Medicine at Seton Hall University opened on the site. Related redevelopment will provide key education, research and career opportunities in the years ahead.
"TRC's outstanding dedication and focus have helped us quickly and safely propel our former site into a multi-tenant, first-in-class campus that will benefit the communities and the state of New Jersey for many generations to come," said Tom Lyon, vice president of Roche and former head of the Nutley Site. "Their success on this challenging, multi-pronged project serves as a model for industrial remediations in urban areas across the country."
The AAEES 2019 Excellence in Environmental Engineering and Science awards were given out at the National Press Club in Washington D.C. on April 25.
For more information and photos of the Roche project, visit the AAEES awards page.
About the AAEES
The American Academy of Environmental Engineers and Scientists is a not-for-profit 501(c)(6) organization serving the environmental engineering and environmental science professions by providing board certification to those who qualify through experience and testing. The Academy also provides training through workshops and seminars, participates in accrediting universities, publishes a periodical and other reference material, interacts with students and young professionals, sponsors a university lecture series, and rewards outstanding achievements through its international awards program.
About Roche
Roche is a global pioneer in pharmaceuticals and diagnostics focused on advancing science to improve people's lives. The combined strengths of pharmaceuticals and diagnostics under one roof have made Roche the leader in personalized healthcare – a strategy that aims to fit the right treatment to each patient in the best way possible.
Roche is the world's largest biotech company, with truly differentiated medicines in oncology, immunology, infectious diseases, ophthalmology and diseases of the central nervous system. Roche is also the world leader in in vitro diagnostics and tissue-based cancer diagnostics, and a frontrunner in diabetes management.
The Roche Group, headquartered in Basel, Switzerland, is active in over 100 countries and in 2018 employed about 94,000 people worldwide.
About TRC
Groundbreaker. Game changer. Pioneer. Since the 1960s TRC has set the bar for clients who require more than just engineering, combining science with the latest technology to devise innovative solutions that stand the test of time.
Today we are a global consulting firm for the oil and gas, power, environmental and infrastructure markets. TRC's 5,000 professionals work with a broad range of commercial, industrial and government clients and the communities they serve. We deliver breakthrough solutions that address local needs – so our clients can better succeed in an ever-changing world.
TRC is ranked #20 on ENR's list of the Top 500 Design Firms in the United States.
Learn more at TRCcompanies.com and follow us on Twitter, LinkedIn and Facebook.
###